I am passionate about coaching individuals through career transitions, developing career management strategies and identifying and talking about competencies so they can open doors to new opportunities. I do this by helping them put structure around the ambiguity and chaos that generally accompanies transitions.
Additionally, I work with smaller organizations that need the services of a human resources professional occasionally for project-based human resources services such as sourcing, recruiting, onboarding, training, strategic planning or general human resources administration.
I enjoy building relationships and working with people from diverse cultures, educational backgrounds and motivations. My background is in human resources, recruiting, adult education, career planning, and line management in manufacturing, education, professional services, non-profit, distribution and biotech. In 1996, I fulfilled a long time dream to become a Peace Corps Volunteer. My assignment was as a Business Education Volunteer in the Russian Far East where I taught the concepts of managing human resources strategically in a business.
Upon returning in 1998, I focused on helping people leverage their skills to find engaging work. Projects have included managing a $1.8M Federal training grant, directing a private career business school and teaching general and human resources management in college continuing education programs. In addition to working with private clients, since 2001 I've been affiliated with a global talent management organization and a relocation career firm, training clients in productive strategies to develop, launch and manage a successful job search or career transition. I can work in Spanish and basic conversational Russian.
I recently founded and facilitate a public job search networking group for people in transition in the Rhode Island area. See more information about this on the RINOD to JOBS page.
Additionally, I facilitate workforce development training programs and coach private clients to manage an effective job search. I have developed and/or facilitated interactive workshops on leadership, performance and motivation, customer service, quality and career issues. Additional work abroad was for Citizens Development Corps in Romania and WorldBoston's Community Connections program in St. Petersburg, Russia and Odessa, Ukraine.
For organizations I've provided contract sourcing and recruiting services, training and general human resources services in the biotech, healthcare, distribution and manufacturing industries.
My degreed study includes a BA in Spanish and Education from Caldwell College, a MA in Spanish from Ohio University, a M.Ed. in Counseling from Bridgewater State College, a Graduate Certificate in Management from the University of Hartford, and a certificate in Human Resources from Stonehill College. I have held the Professional in Human Resources (PHR) designation since 1991.
Professional memberships include the Society for Human Resources Management, Northeast Human Resources Management Association, Association of Career Professionals, Career Counselors Consortium, and Bay Colonies Chapter of ASTD. I'm an active Toastmaster and on winter weekends you'll find me at Pico Mountain in Vermont teaching individuals with disabilities to downhill and cross country ski.
Irene Sinteff, M.Ed., PHR
Find me on LinkedIn: www.linkedin.com/in/irenesinteff
irene@irenesinteff.com
774-257-9559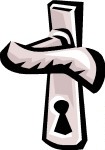 RI Networking to Open
Doors to Jobs
Tell Your Story
Control What You Can Control
Help Others Help You